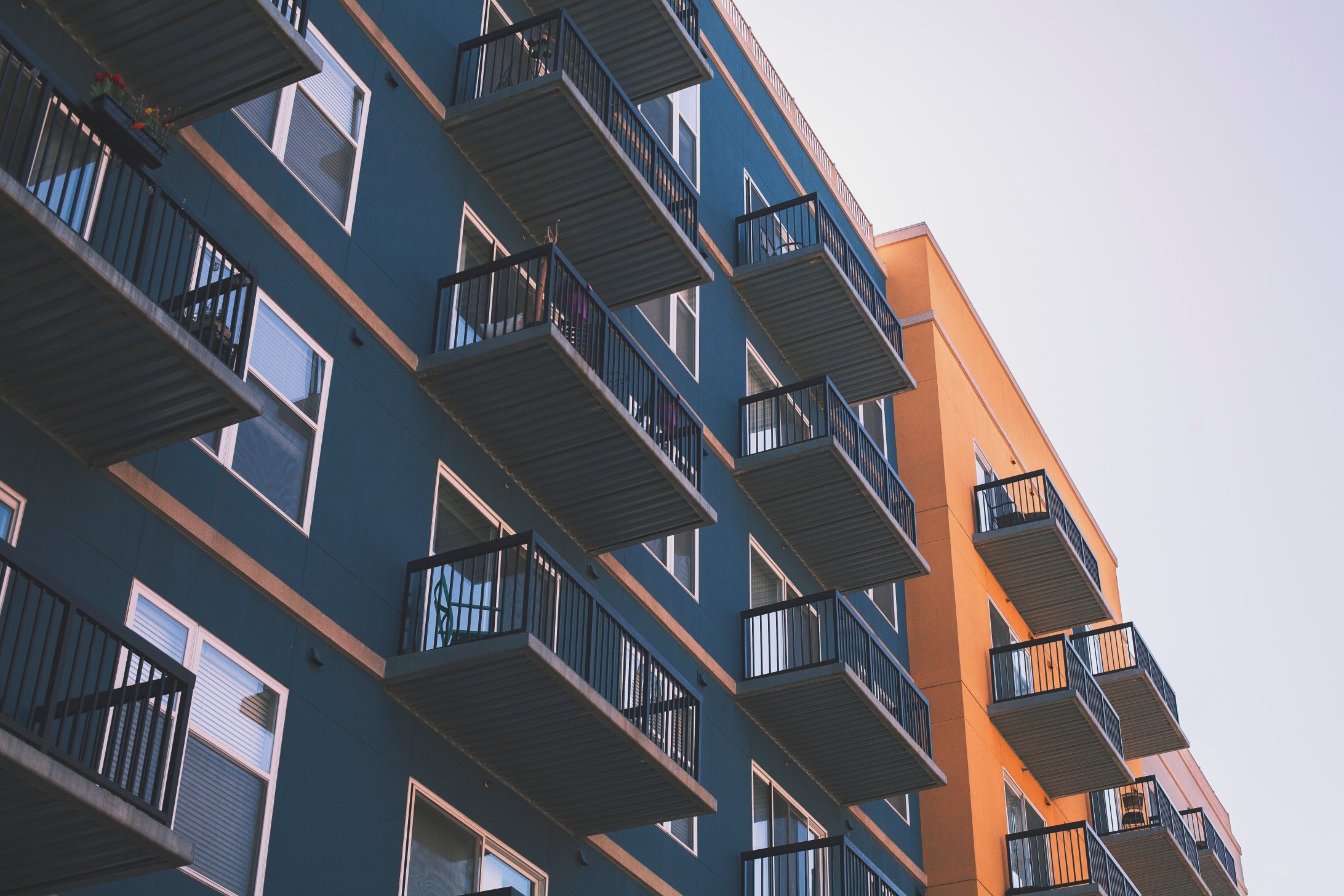 Whether purchasing as a buy-to-let or for your own home, leasehold flats are a popular choice in todays sales market. Due to longer working hours and just as active social lives, location is a primary concern for many aspiring home owners and private renters. The result? A boom in demand for city centre living.
To satisfy this demand, and with space being a luxury in these environments, developers have built upwards, resulting in high rise tower blocks we see dominating our city skylines. So, given there is certainly demand for these types of properties, what should you consider before buying a leasehold flat?
Unlike purchasing a freehold, a long lease doesn't give you ownership of bricks and mortar, but rather a legal right in the land. A lease is a diminishing asset that's value erodes dependent on how long the remaining term is, which brings us onto point one.
How many years are left on the lease? For valuation purposes a lease retains 100% of its market value should the remaining term be above 80 years. However, you can analyse a relativity curve here to broadly establish how much value has been lost if the remaining term is less than 80 years. Most new build flats offer leases between 125 to 999 years so for many purchasers this is not an immediate problem.
If purchasing a lease with less than 80 years to run, subject to it being a qualifying lease under the Leasehold Reform, Housing and Urban Development Act 1993, a leaseholder has a statutory right to extend the lease by 90 years with service of a Section 42 notice. However, the leaseholder must have owned the lease for a minimum of two years before being able to serve this notice.
To extend the lease a capital payment, otherwise known as a premium, must be paid to the landlord. This figure is calculated by compensating the landlord for his inability to get possession of the flat at the expiry of the original lease (otherwise known as the reversion). Essentially the premium payable will be the value derived from the merger of the present and future interests of the lease. This can be a complex area of valuation and is usually the work of specialist leasehold valuation surveyors who determine how much should be paid.
Due to longer working hours and just as active social lives, location is a primary concern for many aspiring home owners and private renters. The result? A boom in demand for city centre living.
As briefly discussed, many new build properties offer leases between 125-999 years so many purchasers needn't worry about the remaining term falling below 80 years just yet, however, there remain other considerations to be aware of.
Careful analysis of the lease will determine if there are any prohibitions. The ability to carry out alterations to the flat should be examined. Many leases contain restrictions on what can and can't be done to the flat without the landlord's consent. An obvious example would be structural alterations, however, if non structural alterations are prohibited then it may have a serious impact on your proposed use, particularly if you're planning to redesign the layout to incorporate further bedrooms. If an absolute prohibition on alterations exists, a landlord can consent to the work via a "licence to alter" but may insist that a premium for consent is paid. As some leaseholders of ground floor flats have found out to their cost, you should also not assume you can build into the airspace of a courtyard or garden.
If you intend to rent the property out make sure you check the lease position on subletting. In smaller developments where the majority of residents are owner occupiers it's not uncommon for restrictions to be in place preventing transient occupiers. As an investor you should make sure this is carefully examined.
Make sure comprehensive due diligence is done regarding service charge obligations. Service charges will fluctuate annually and how they are calculated can be a complex area of leasehold law. The Landlord and Tenant Act 1985 sets out the conditions for determining service charges, but pre contract enquiries should be carefully examined when purchasing a leasehold property. Structural surveys should also be carried out to avoid liability for unidentified costs such as contributions towards a new roof. Make sure you know the condition of building and how the service charges are calculated, I.e. is it based on floor area or split equally amongst the flats?
What is the lease position regarding the ground rent? How often is it reviewed and by what means? Many developers have discovered a second source of income by selling a ground rent portfolio following the sale of individual leases. What may be £500 per year now may suddenly double at a pre determined rent review.
Make sure close attention is paid to the lease structure of the building. Are there head leases in place? Who is the competent landlord to you? Is there a leaseholder owned management company that deals with the day to day management of the building? The lease structure of a building can be complicated, and if not properly researched may result in confusion and difficulty trying to get things done, particularly if you're looking for a quick sale in the future.
Despite the above considerations, which are easily established with proper due diligence, owning a leasehold flat in a prominent location offers a great opportunity to benefit from capital growth and strong rental demand.