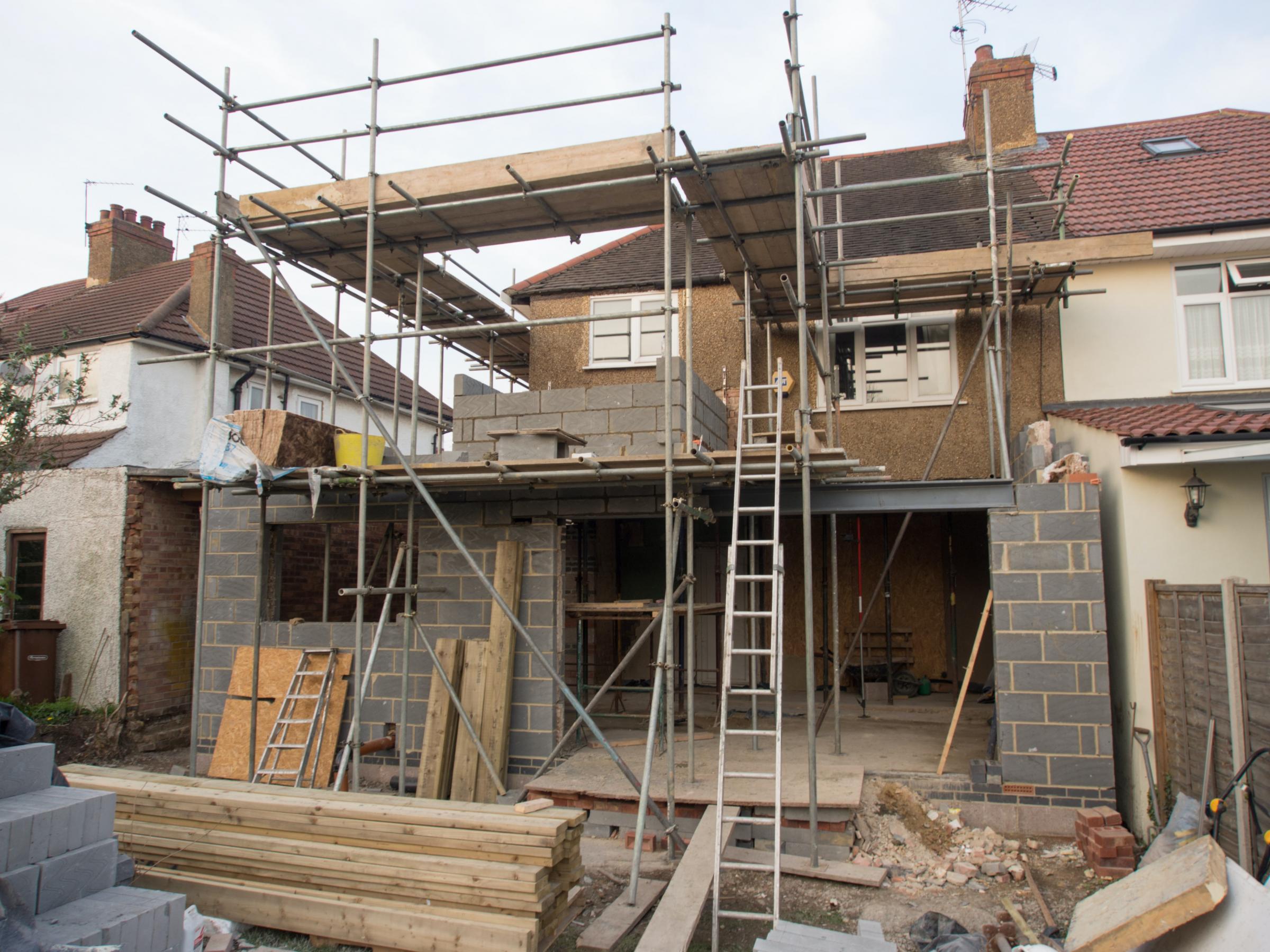 Embarking on a construction project, whether large or small, can be daunting if you don't have a trusted builder to carry out the work. This article has been written (through many painful experiences!) with the aim of highlighting 10 key things we look for when taking on a new builder.
1. Make your expectations clear from the start. Choose a builder who shares your vision and values and you feel comfortable with.
2. Get references. Check these references out. Visit their previous jobs. Contact the people who provided the references and find out how happy they were with the quality of the workmanship and the builder's conduct. Ask to see the work and forget about anyone who won't show you work they have done.
3. Find out how long the builder has been in business. If they operate a limited company, you should research their filings online at Companies House to check their financial status. If they are sole trader, they can demonstrate this by producing records or other paperwork like bank statements or contracts.
4. Make sure they are insured. They should have cover to protect themselves against property damage, personal and public liability to protect you and the general public in the event of an accident or injury. You should always inform your insurance company about building work as having builders in may affect the terms of your Buildings and Contents policy.
5. Have they had any claims under health and safety legislation? Building work carries a lot of risk and you need to make sure the contractor you use is competent and aware of their health and safety responsibilities. As the client, you are also liable for certain aspects of a job until you can show that you have definitely devolved responsibility your builder. Ask him how he complies with the legislation, as well as any claims against him.
6. Make sure you use a proper Joint Contracts Tribunal (JCT) contract for building work. This details both parties' expectations and how the job should be managed. At a minimum, the contract should outline what work is to be done, start/completion dates, security, safety, the cost of the work and materials, payment plans, lavatory arrangements, hours of work, cleaning up and disposal of waste materials.
7. How will you pay the builder? This should be clearly set out in your JCT contract but you should avoid paying upfront or with a cash deposit. It should not be needed unless you request specialist building materials or the job is likely to take a long time to complete. A common method of payment is via staged payments as the project progresses. As each stage of the work is complete and you as the client are satisfied and sign it off, a payment is made. Avoid cash payments as you will be in a very weak position in the event of any dispute. It is better to pay by bank transfer or credit card.
8. Find out if they offer a guarantee for the work. If so, this should provide you with some security and peace of mind, but make sure you have it in writing. However, this could not be relied upon if the builder goes out of business or ceases trading. To protect against this possibility, you could take out a 10-year warranty to cover the building work. However, this would incur additional insurance costs.
9. Establish how to deal with changes to the work. Its almost inevitable that something crops up that neither party bargained on. This may require additional work and cost. Making sure you cover for this eventuality in your building contract via a "variations" clause, this should lower the probability of any confusion or out of pocket expenses from either party. Any changes should be put in writing and, if there is a knock-on effect on the costs and finish date, these should be put in writing too as an addition to the quotation or contract.
10. Make sure you set out how much involvement you, as the client, will have in the project. If you want to turn up regularly and drop in unexpectedly from time to time this may cause friction with the builder if they feel you're micromanaging them.

Alternatively, you can hire an architect or surveyor to help you plan the job and then oversee it, which can be a good idea on larger projects. Typically, they will charge circa 10% of the value of the work but can save you money by knowing the right builder to choose, bearing down on costs and making sure you get good quality work and keep to agreed timeframes.