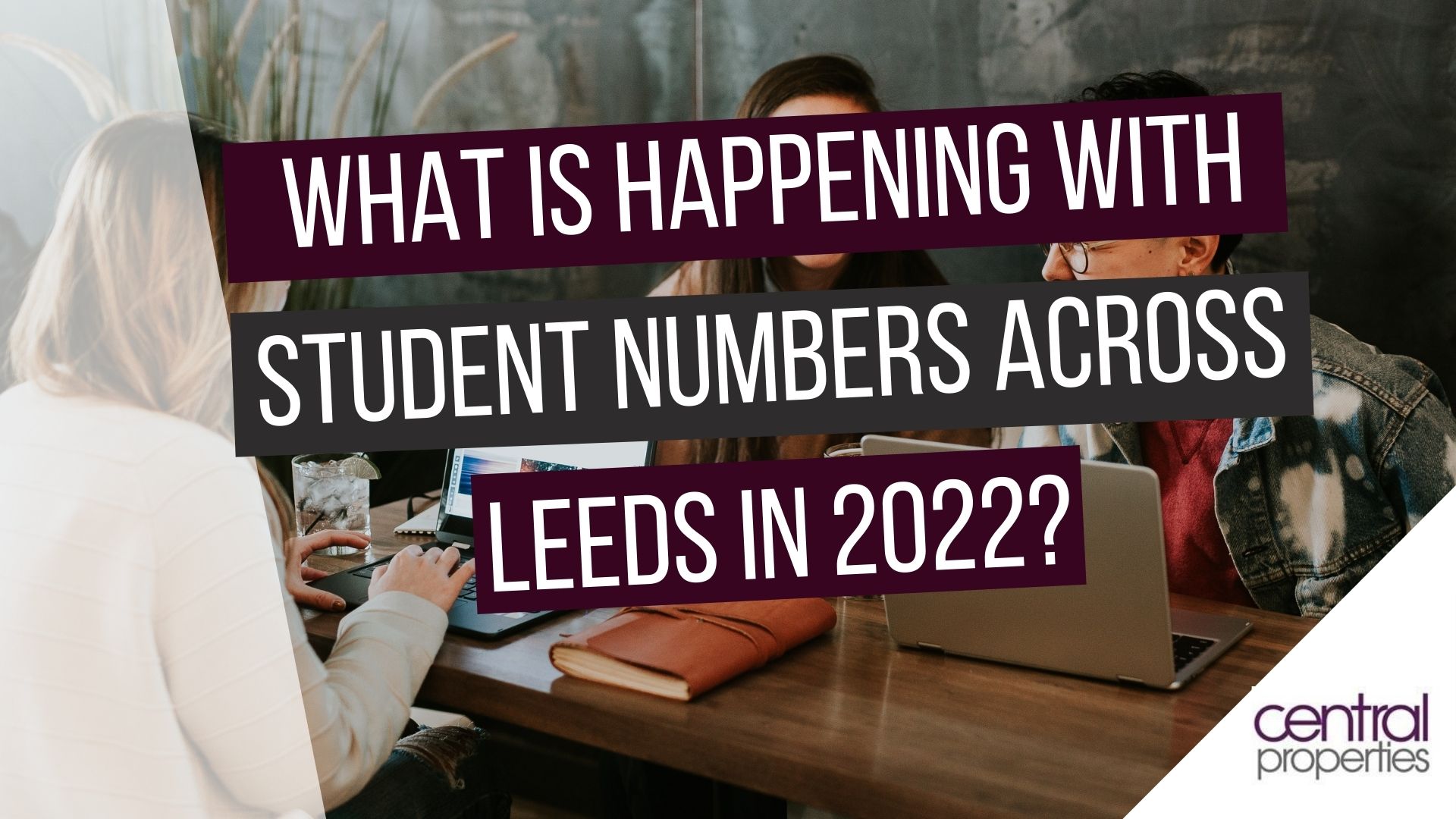 2020/21 was a unique year for student lettings. The student house hunting season generally begins in October with the busiest months running until February. However, as most of last winter was spent in lockdown, physical viewings weren't commonplace and many student groups rented their 2021/22 accommodation off the back of virtual tours.

This year things have reverted to the norm. There's been a lot more viewing requests compared to last year, and while virtual tours provide useful utility for students in being able to shortlist properties to see, the vast majority have wanted physical viewings wherever possible.

The below graph of Central properties website traffic shows that between the months of October 2021 – 31 December 2021, there was consistently higher activity than the pervious year with over 30% more sessions and 37% more users to the website, illustrating the importance of being prepared to receive student enquiries by October each year:

As with most years, the best quality and recently refurbished properties have been the first to rent to undergraduate groups. This is typical for Headingley, Hyde Park and Woodhouse.

The highest rent we've secured for a student group excluding bills so far this year is £126.00pppw for a recently refurbished 5 x bedroom ensuite property in Woodhouse.
Average rent levels across Leeds
According to Unipol, the average rent for standard student off street HMO shared houses across Leeds is £93.02pppw excluding bills, increasing to £115.27 including bills. This equates to a 15.67% increase in average rent since 2018.19. as shown below:

The average rent for a shared house across the Central Properties portfolio in 2021/22 was £94.00pppw.
Most students have delayed any further house hunting until they return at the end of January for "refreshers week". As I write this our inbox is already filling up fast with enquiries than we've received in recent weeks.
Student numbers nationwide as at December 2021
According to UCAS, there were a total of 562,060 students accepted onto undergraduate courses in 2021, representing a -1.5% decline since 2020.
While domestic student numbers rose by 5% to 492,000 there was a -49% drop in EU students as the effects of Brexit was felt across the sector.
However, international student numbers have risen by 2.4% to 54,000.

The below graph shows the proportion of UK 18-year-olds entering higher education in 2021: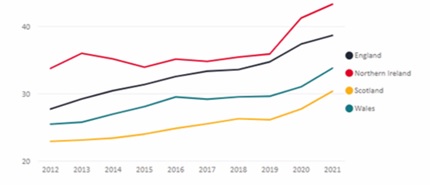 The percentage of 18-year-old s entering higher education is at its highest since 2012 of 37.9%.

The increase in domestic student number applications can be attributed to the pandemic and the economic and travel impact it had on this generation. With fewer work opportunities in 2020/21, many sought the protection of entering an undergraduate degree.

The universities benefiting most from the surge in undergraduate applications have been the higher tariff institutions such as those found within the Russell Group umbrella (UCL, Oxford, Leeds Sheffield etc) who've seen their student numbers rise almost 15% from 2019 to 2021.

However, those lower tariff universities have remained relatively stable in their student numbers.
University of Leeds

UoL is operating close to capacity with 40,000 students in Leeds for 2021/22, up from 36,000 in 2019 (+115).

While studying has returned to some campus learning, the university is operating a hybrid learning model including zoom lectures and in person seminars.

Leeds Beckett University

LBU full time student numbers are 22,500, up from 18,000 in 2019, representing a +24% increase.

It is estimated that circa 60% of these students require rented accommodation, with the remaining students being based in the region and content to commute from their primary family residence.

Of the 22,500 students, 70% are based in the city and 30% at the Headingley campus.

What is happening with the Leeds PBSA market?
The most recent high rise PBSA student developments to open in Leeds have been Altus House by IQ Student Accommodation. This block comprises 752 bedspaces.

Oak House owned by Unipol has also opened comprising almost 200 bedspaces.

There are a number of additional PBSA schemes in the pipeline across the city. Between 2022-24 a further 3,000 bedspaces are due to be released.

Since 2012, 10,000 PBSA bedspaces have been added to the Leeds student private rental sector. This has obviously had an impact on demand for private landlords, however, there are a few key things for landlords to consider:

1. The popularity of PBSA is primarily from international students, many of whom value the security and community aspect this type accommodation provides. They are also more comfortable with this style of living as it is akin to many of the large cities they reside from across Asia.

2. University is still considered a rite of passage by many domestic students, many of whom it will be the first time living away from home. There are cultural differences between international and domestic students. Domestic students value independence and despite what you may hear, they still very much like to party! Living within gated compounds do not offer this level of independence.

3. The cost of PBSA is far greater than private accommodation, and with tuition fees at record levels, most domestic students are looking to keep costs down and therefore don't see PBSA as value for money. Below is a table of how expensive PBSA continues to get: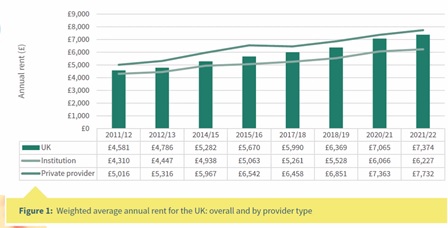 4. Another point to consider is that as more private PBSA bring products to the market, they are creating a tertiary rental market for the wealthiest students. The cost of development, operating costs and further inflationary construction cost fears will prevent many from being able to reduce rents in the future. They are competing for a different market than private landlords.

Projected students numbers in 2022.23 and beyond

Based on our initial 2022.23 letting season to date, interest and commitment from students wanting to secure their accommodation in advance is very positive.

Based on secured deals to date, we are seeing almost 5% rental growth. Rising utility costs are also something we are increasingly concerned about.

There is increased demand for people wanting affordable, but good quality, accommodation.

Based on current demographics there will be an increasing number of young people turning 19 until 2030: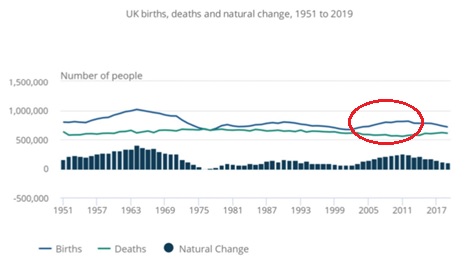 We therefore expect demand for higher education study to continue to grow, particularly as we look at a possibly recessionary economic environment.

To ensure full occupancy at top tier rent levels, and to attract best tenants, we continue to shout the same song ,"get the properties refurbished and deliver a high-end product to the market!" Do this and you WILL obtain the income returns you need.

*graphs and data provided by Unipol Student Houses