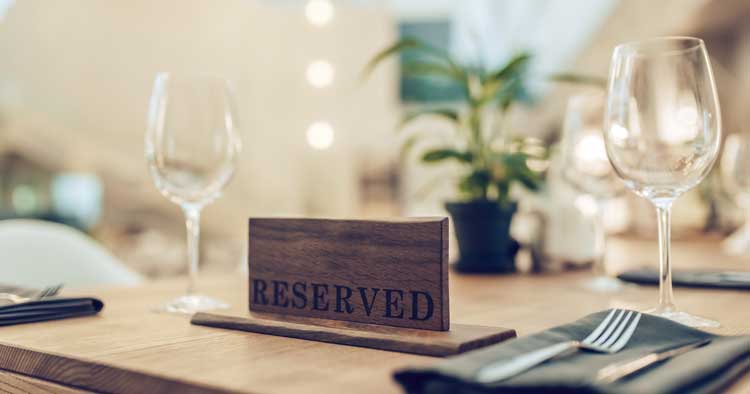 Parents coming to visit? We're sure you'll have your own favourite local places to eat with your student mates. However, they may not be the perfect places to take your family. No need to worry, Leeds has a fantastic choice of restaurants to suit all tastes and budgets. Here's our guide to five of the best restaurants in Leeds that are guaranteed to wow… 1. Tattu
East Parade, city centre Tattu offers Chinese food with a difference, and in utterly stunning surroundings. You'll be blown away by the dramatic lighting and sumptuous seating in Tattu, including the beautiful cherry blossom tree which dominates the space. It's gorgeous in there and you won't be able to resist snapping lots of photos, but the decor impresses rather than intimidates – so there's no need to worry about getting too dressed up. The menu features all the Chinese flavours you love, but with a contemporary twist. Think amazing dumplings and dim sum, tempura, taste bud-tingling small plates and some incredible desserts. It's well worth a visit for a birthday or other special occasion. 2. Issho Rooftop Restaurant & Bar
Victoria Gate, city centre If you really want to show off your new adopted city to your parents, book a table at Issho. This Michelin-guide featured Japanese restaurant is chic, with a great atmosphere and brilliant views across the city skyline from the rooftop terrace. All dishes are carefully prepared from the freshest of ingredients, with the menu aiming to offer a modern twist on traditional Izakaya dining. There's even a fabulous menu of Japanese-inspired cocktails and sake to get stuck into. There are also plenty of great deals to be had on Issho's set menus and lunchtime offers. 3. Harvey Nichols Fourth Floor Brasserie
107-111 Briggate, city centre The Harvey Nichols restaurant is another top spot for amazing views of Leeds city centre, with a whole wall of windows looking out across the rooftops. This luxurious, elegantly designed restaurant is the perfect place to celebrate a special occasion with your parents. You'll love the seasonally changing menu, which aims to show off the very best of Yorkshire produce in a selection of classic British dishes. There are plenty of options for vegetarians and vegans too, along with a great value Winter Market set menu offering two courses for £19 or three for £23. 4. Signature Bar & Restaurant
Otley Road, Headingley Head to Headingley for chilled-out Mediterranean cuisine in a fabulous independent family-run restaurant. This is the perfect spot for catching up with your family over a table full of delicious small sharing plates. Although, you can also choose from an a la carte or wood-fired pizza menu. And you must try a 'Signature' cocktail while you're there. 5. De Baga
Otley Road, Headingley Known as one of the best casual dining restaurants in Headingley, De Baga offers authentic Goan food in a refined style. If you've never tried Goan cuisine before, you'll absolutely love the delicious street food style starters and nibbles, sizzler plates and of course, the curries. Of all the restaurants featured De Baga is the cheapest, but don't let that put you off. The food is fun, the service friendly and the drinks amazing. Wherever you decide to eat, we are sure you won't be disappointed. Leeds has so many options and amazing places to eat that you'll never be stuck for choice. Want to find out more about living in Leeds? Make sure you check back regularly for the best local restaurants, bars, things to do and much more.